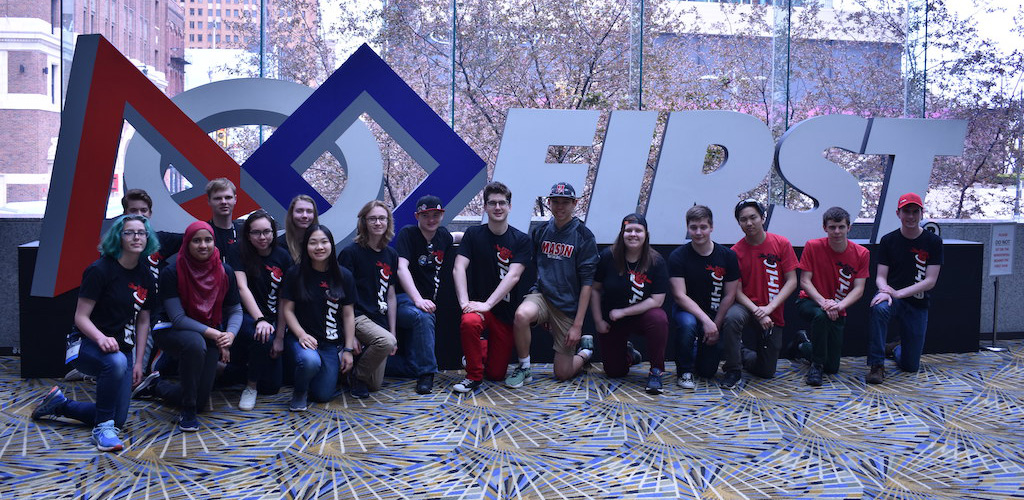 2019
Oxon Hill District Event Winner
2019
Oxon Hill Innovation in Control
2019
Haymarket District Event Finalist
2019
Haymarket Excellence in Engineering
We are team 1418 Vae Victis, a FIRST Robotics Competition (FRC) team from Meridian High School in Falls Church, VA. Since our founding in 2004, our team has grown in every way, and has maintained a high place in competition and in the community. To do this, we maintain an active and engaged student body of around fifteen students who work with the team on and off season. We are proud to have experienced success in competition. We have made it to the FIRST World Championship in St. Louis, Missouri (2016 and 2017) and Detroit, Michigan (2018) for the past three years, and plan to continue our streak. Outside of competition, we pride ourselves on involvement in our community. We have hosted free summer camps to educate elementary school students on basic LEGO Robotics, and volunteer to help run FIRST Lego League competitions every year. We've even helped to start robotics teams in rural Ecuador and help educate students living there. More information about our outreach efforts can be found here.
If you'd like to help us with fundraising, please visit this page.
To see our competition schedule for this year, visit this page.