2012 Robot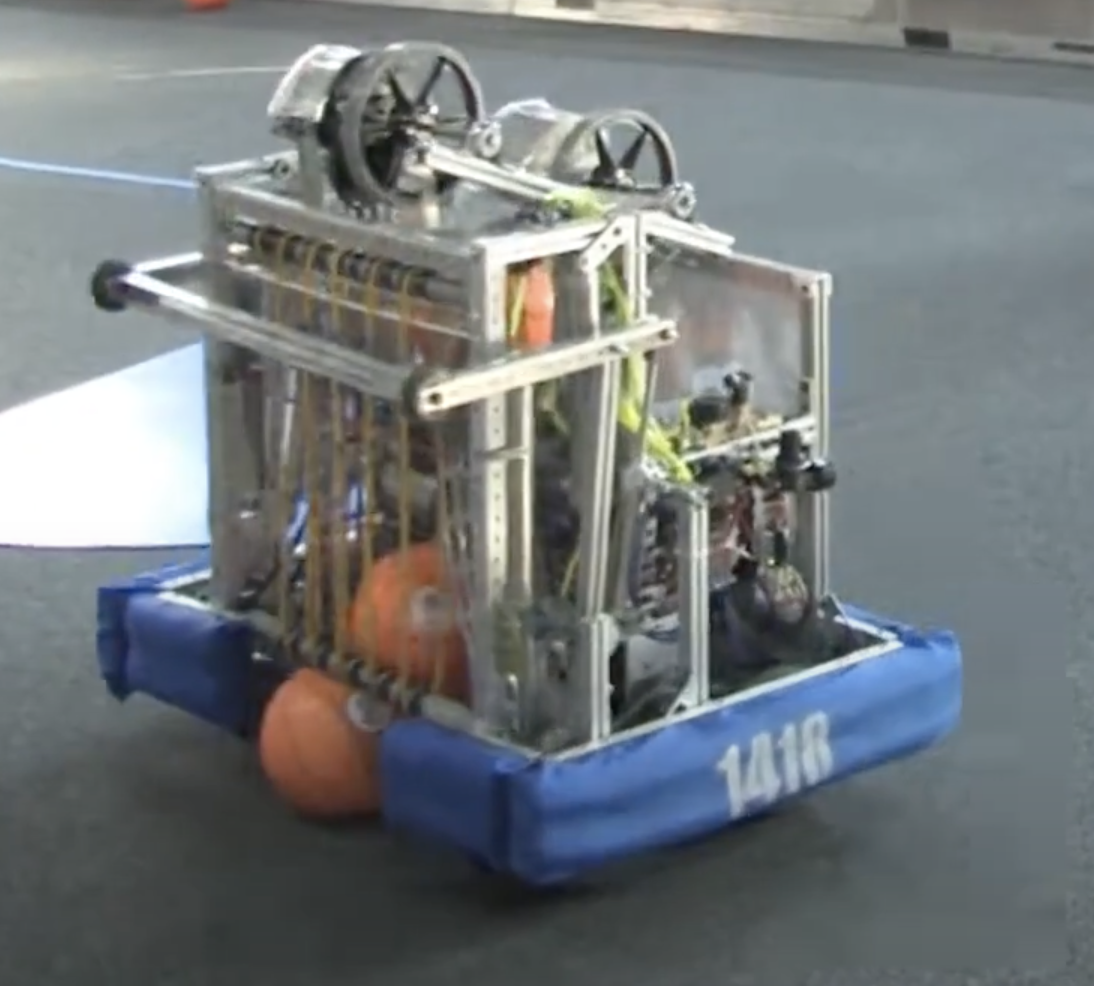 The FIRST challenge for this year was called Rebound Rumble. The challenge included throwing foam basketballs into hoops at various heights. Additional points could be earned by balancing on a see-saw like bridge. For more information, see the official game animation.
Design
The 2012 robot had a tiny frame. This design was chosen because of its ability to complete the Coopertition Challenge and balance on the bridge easier. It was also a skinnier robot because the maximum dimension size was based on the addition of width and length. Choosing to make a wider chassis resulted in the robot frame to be shorter. The robot featured a 4 wheel arcade drive. After the first competition, we added"training wheels" to prevent rolling.
Throwing
To throw the basketball, a system was created with 6 CIM Motor with a few window motors. The basketball was placed between 4 wheels, 2 on each axle, which was connected to a motor. To shoot the different height hoops, the power of the motor was adjusted.
Intake
Surgical tubing with zip ties horizontally to intake balls and transfer them to an elevator system. Left-most image shows this system.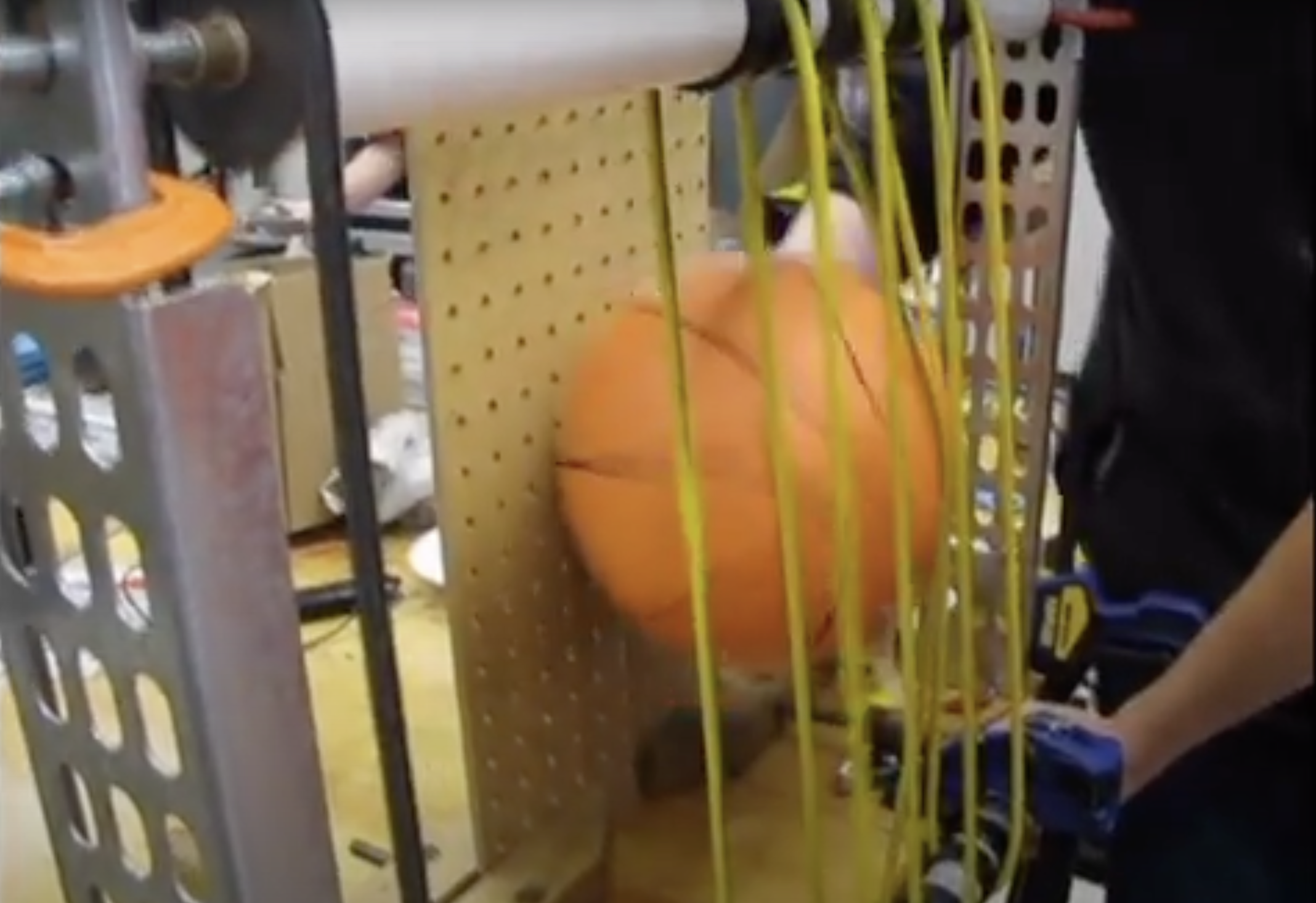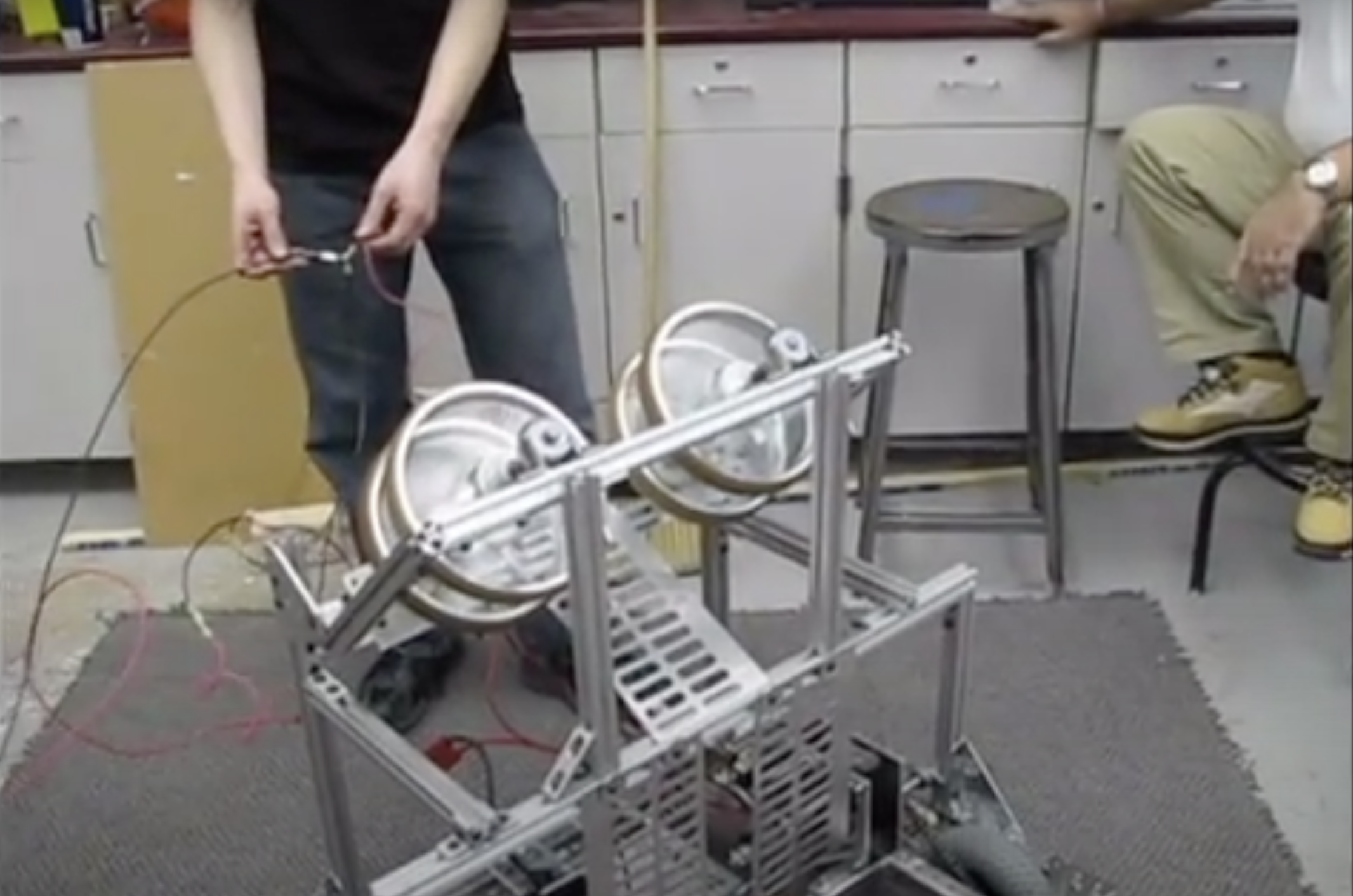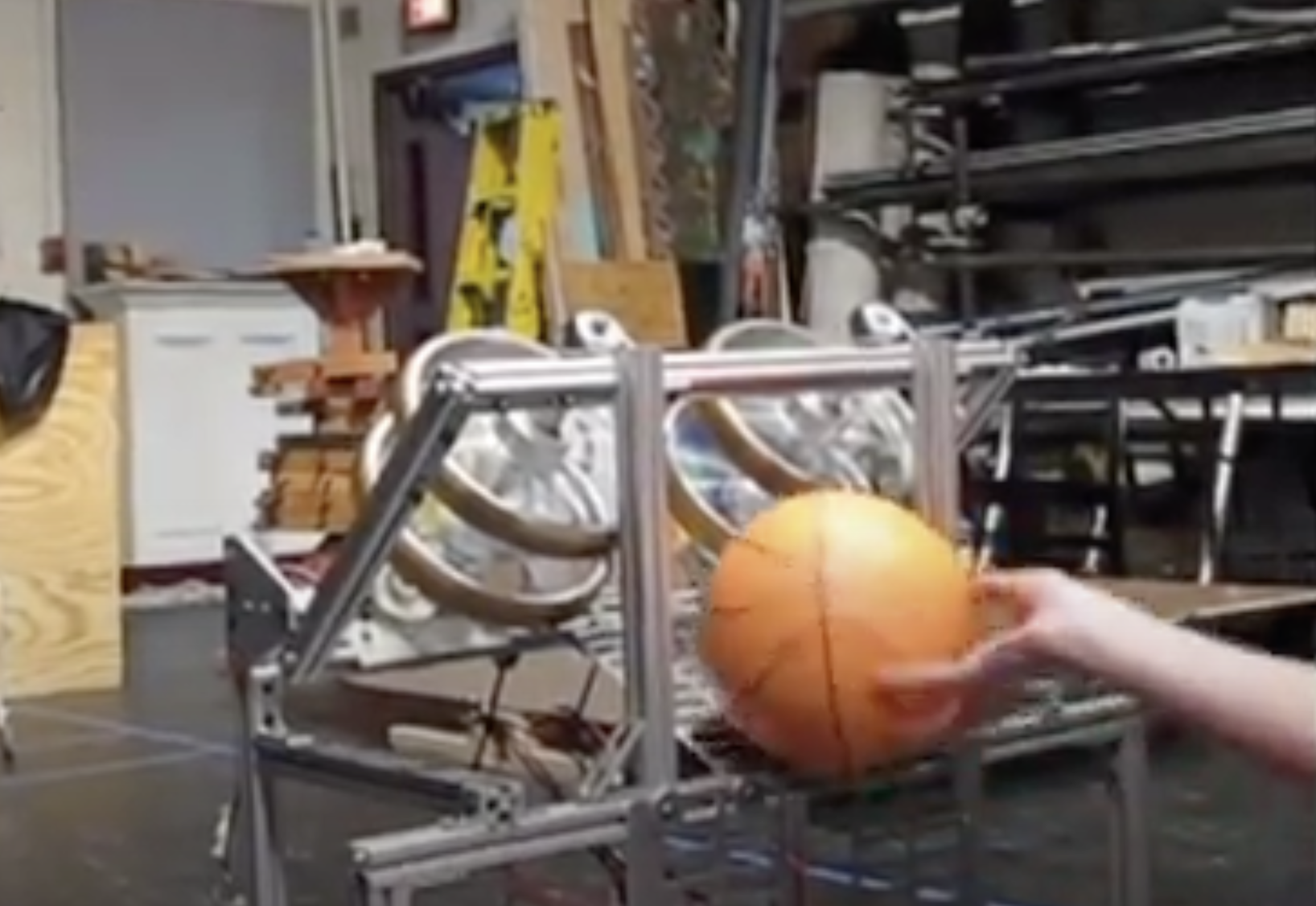 Programming
The programming was mainly written in LabVIEW, a graphical language based on C, C++, and C#.